Need for fleet management in kitchen equipment distribution business
Fleet management is the function that is important for those businesses which are dealing with logistics, transportation, shipping, and more. Fleet management process makes transport-related activities such as vehicle tracking, fuel management, Odometer tracking, and wages and insurance management easier and flawless. To put it another way, it coordinates and facilitates different transport-related activities. To manage your fleet you need a strong Fleet management software that helps you in effective fleet management. This software truly helps in reducing overall costs by assisting you to utilize your resources like vehicles, fuel, drivers, spare parts, and more in a cost-effective manner.
Also, keep track of every movement of your technician, such as how much time they spend on the way to the service location and how much time they spend in equipment repairing, installation, or maintenance. All things considered, a field service management software allows kitchen equipment distributors and manufacturers for optimal utilization of their resources. Furthermore, this system not only schedules optimally but also assists you to match all the skill-sets of the technician according to the job. It ensures that you have deployed the right technician to the right job. Along with the smart scheduling, your technicians would be so comfortable in their jobs and perform very efficiently and effectively.
Important to realize, the kitchen equipment distribution industry also deals with the fleets. This industry also needs to ship its products to various customers at different locations. Furthermore, the need for fleet management is required when your technician goes for the installation, repair, or maintenance of kitchen equipment like cold storage, heavy ovens, etc. Because it also involves a vehicle that carries technicians and equipment in it. There are so many reasons that a restaurant equipment manufacturing and distribution sector needs a robust fleet management software to make sure that there is no chance of errors during the time of equipment delivery, repair, installation, or maintenance.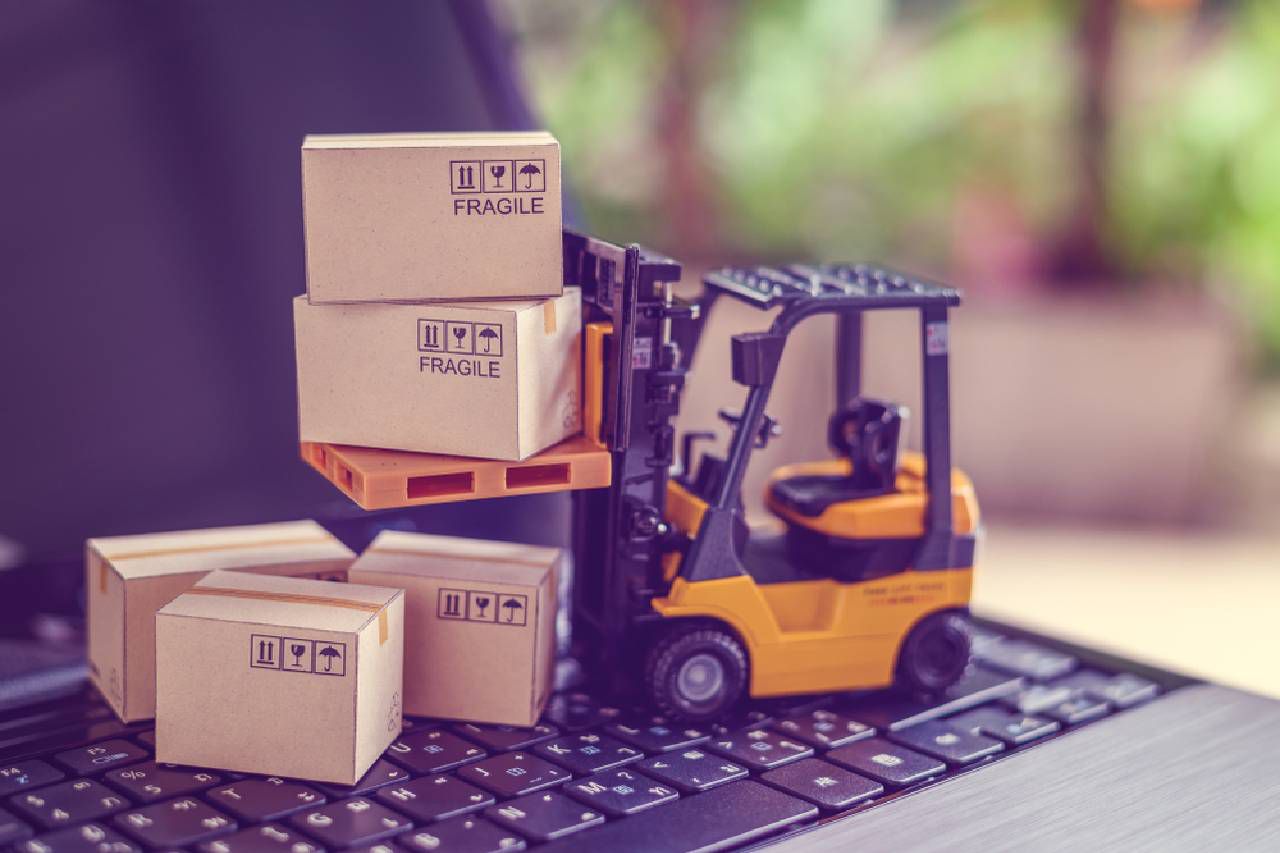 There could be two ways they deal with the fleet management service, either they hire a third-party for fleet service or they have their own fleet. Either way, this industry has to keep track of each and every movement of the fleet and every activity related to it. Another thing to mention, it is not necessary that only big organizations can use fleet management systems. There are so many fleet management systems that are very helpful for small and medium-sized businesses. Key benefits of fleet management for kitchen equipment manufacturers are, it enhances operational efficiency and improves performance. Also, it ensures you with safety and compliance. Furthermore, fleet management software is important because it helps you face all the challenges related to fleet management. Changes like rapid changes in technology, fuel consumption tracking, hiring an eligible driver, and more.
Fleet management solutions enable kitchen equipment distributors and manufacturers to gain more detailed visibility into operations. Now they are able to manage their fleet by utilizing their assets efficiently. Restaurant equipment distributors can manage their transport, equipment installation, repairing, maintenance, and delivery as well as those vehicles which are used at the time of field services. Improve operations, performance, and recordkeeping with the help of a fleet management app. Fleet management software pricing may vary but always go for the best one. Always compare their performance and price then select the most suitable.

Prevent vehicle-related problems proactively
We have built a very strong fleet management system with all the features that can help any business to manage every fleet management function. You can easily track your vehicles, monitor utilization of your resources, plan, and schedule every. Another modern concept introduced in fleet management is fleet telematics. It assists organizations to know their vehicles location, parking location, idling, speed of the vehicle by tracking odometer and monitor and control the arrival time of the vehicle. All things considered, now you cannot miss a single detail of your vehicle in the parking or on the road. With all these features, the vehicle tracking system allows you to prevent any kind of mishappening to your fleet. In other words, you can prevent vehicle-related issues rather than reacting after happening something bad.
Track your vehicle's location, speed, as well as data related to the environment inside the vehicle (temperature and humidity). We integrate vehicles with the GPS system that provides you with the real-time information of each fleet. It ensures that your vehicle is on the right route and you can also estimate its arrival. Managing a fleet is really a complex task. As a result, we have come up with so many ideas and put some essential elements in the fleet management system such as sensors in vehicles, artificial intelligence for analysis, effective communications, and accurate reporting. Having all these elements helps companies to give them a comprehensive view of their fleet operations. Our fleet management system's tracking software for kitchen equipment supply enables distributors to track all the data related to their vehicles. Now, easily track route direction, fuel level, fuel consumed, speed, geographical location, temperature, door opening, etc.
All things considered, you can receive every detail of your vehicle from your vehicle's sensors, GPS, Odometer tracking in real-time. Furthermore, gain a clear insight into when your vehicle is going to reach a destination. Also, keep a tab on the drivers that how well they are handling your vehicles. Another key point, our fleet management software has different functionality. One of the functionality is document management that allows you to keep records and track your driver's license, your vehicle's documents, vehicle's insurance, drivers' personal information, contracts, etc. Also, our fleet management allows you to see the performance of your vehicles in real-time. Now you can know if there is an issue in the performance of your vehicle you will know that it needs maintenance.
One of the most advanced features is installing sensors in your vehicles. It provides you with every little detail of your fleets such as fuel level, tire pressure, engine temperature readings, oil status, etc. With all this information you can get information about your vehicle's performance. Also, you can see warning symptoms that may cause vehicle breakdown. With the help of this system, you can proactively manage the situation preventing any mishappening.
Improve fleet management by reducing errors
First of all, to keep every business management process the most important focus of every company is to minimize the errors and reduce risks. Likewise, at the time of fleet management, you should have in-depth knowledge of your fleets to reduce errors. In-depth descriptions enable you to specify everything about the vehicles in your fleet, such as brand and model, registration number, colour, chassis number, and more. After having an understanding of each vehicle, now you can identify each vehicle of your fleet effortlessly. Using our fleet management software you can get all the vehicle's information at one platform. Specify the vehicle's contract start and expiry dates as well as activation and recurring costs by implementing the robust fleet management system. Get notifications about the status of the contract and know about each vehicle's contract expiration date. It helps you to renew the contract.
Keep track of mileage with the help of monitoring odometer and record its reading to keep track of the vehicle's mileage. It helps you to forecast when your vehicle needs servicing and repairing. When it comes to vehicle maintenance, get day-by-day follow up notifications of each vehicle's maintenance needs. To get a clear view of all your vehicle's status, create the stages for vehicle status such as vehicle ordered, vehicles in your fleet, vehicles you don't own anymore, and many more. Get a clear overview of all your vehicles in the single dashboards and eliminate the tedious and error-prone process.
Important features of our Fleet Management Software: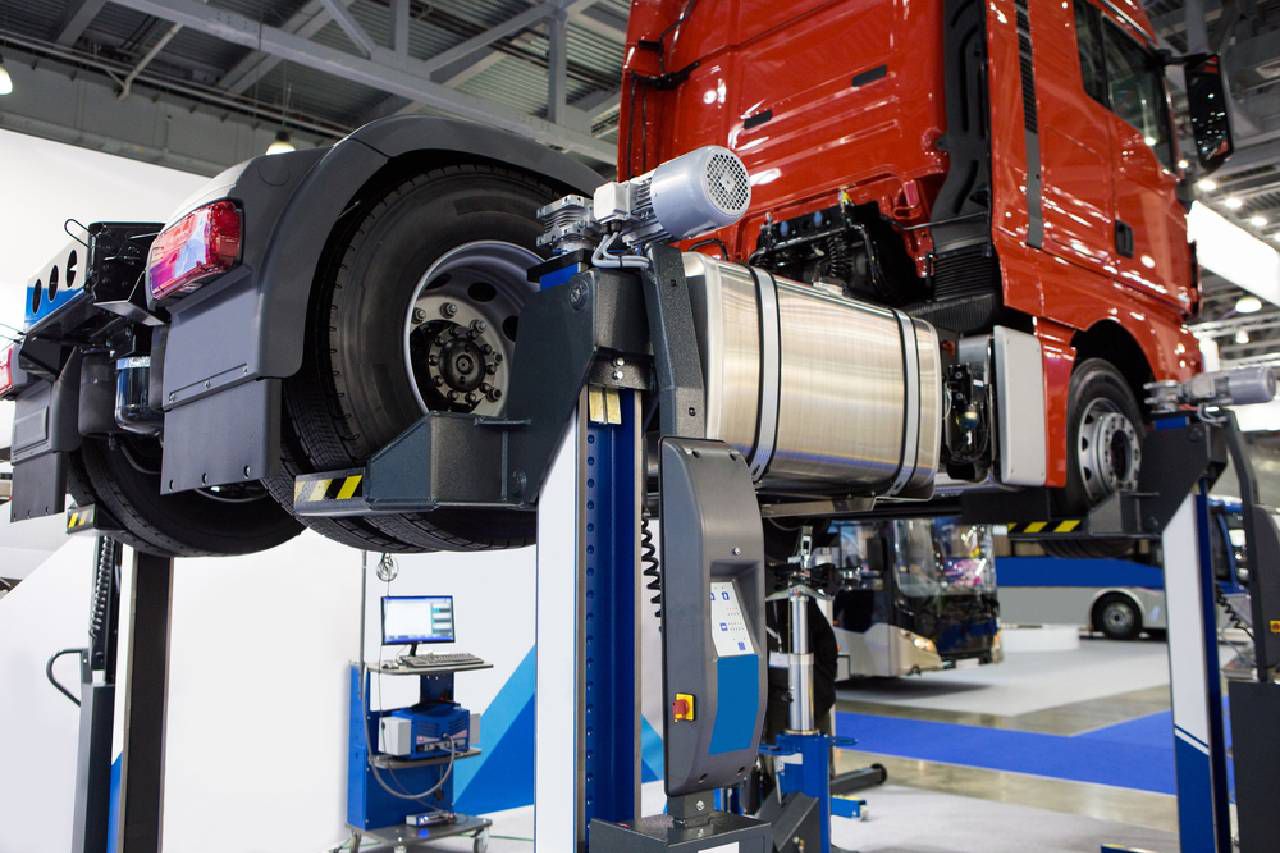 Vehicle maintenance – Maintaining vehicles is a critical part of fleet management. It includes the planning of routine checkups of the vehicles and creating alerts when the diagnostics are required. We have developed a powerful fleet management app that facilitates remote diagnostics. It means you can check the condition of your vehicle remotely by getting a complete insight into your vehicle performance. Now, you can make better decisions regarding which vehicle needs replacement, which one needs servicing and Maintenance. Furthermore, log all the details of driver vehicle inspection reports to ensure better vehicle operations and safety. Consistently monitor and gain complete insight into performance in real-time from anywhere at any time with any device ( Tablet, Smartphone, or Laptop).
Furthermore, you can record service history. In other words, automatically log a detailed service history of the vehicle. It helps in the analysis of costs that ultimately affect other fleet decisions. Get maintenance alerts for each vehicle and set reminders of an oil change, tune-ups, servicing, etc. To put it another way, the vehicle maintenance feature of our fleet management software helps in streamlining the process of diagnosis and inspection of vehicles and providing reminders of routine checkups.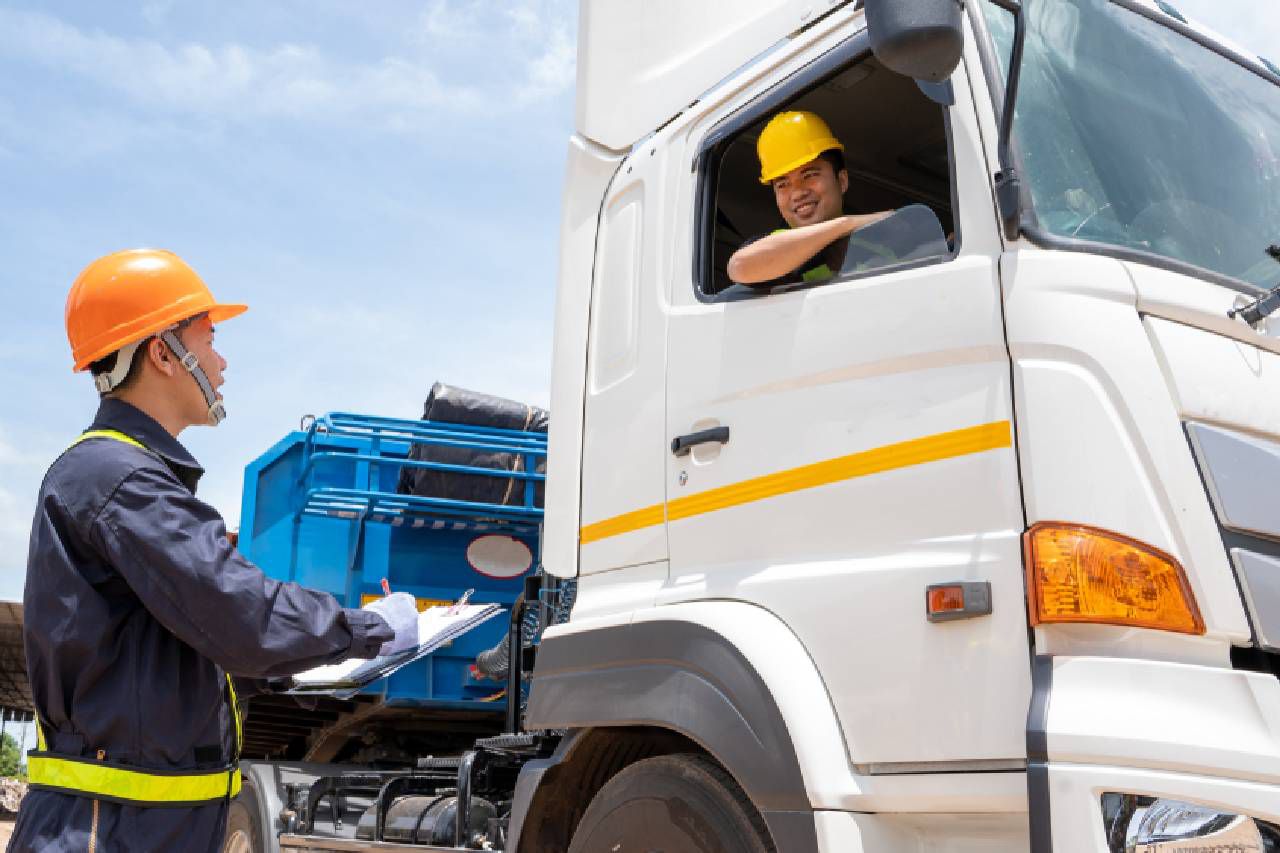 Drivers management – We all know that for fleet management vehicle maintenance and management are important. Similarly, managing its drivers and their data is a very critical part of the process. A fleet management system can help you with the tracking of driver's behavior as well as their documents and other related data. With fleet management solutions keep all the records of each driver up-to-date and organized. Also, you can access their information from anywhere. Store the driver's documents such as driving license, medical documents, and other related information in your system in one place. With consistent tracking fleet managers can always check if their driver's license needs to be renewed as well as whether they have valid licenses or not. By recording all the data, the system automatically sets up reminders renewing the license when required.
Easily measure driver's performance by monitoring their work such as how skilled they are as per their accidents or any other mistakes. You can also keep track of their working hour and measure how efficient they are.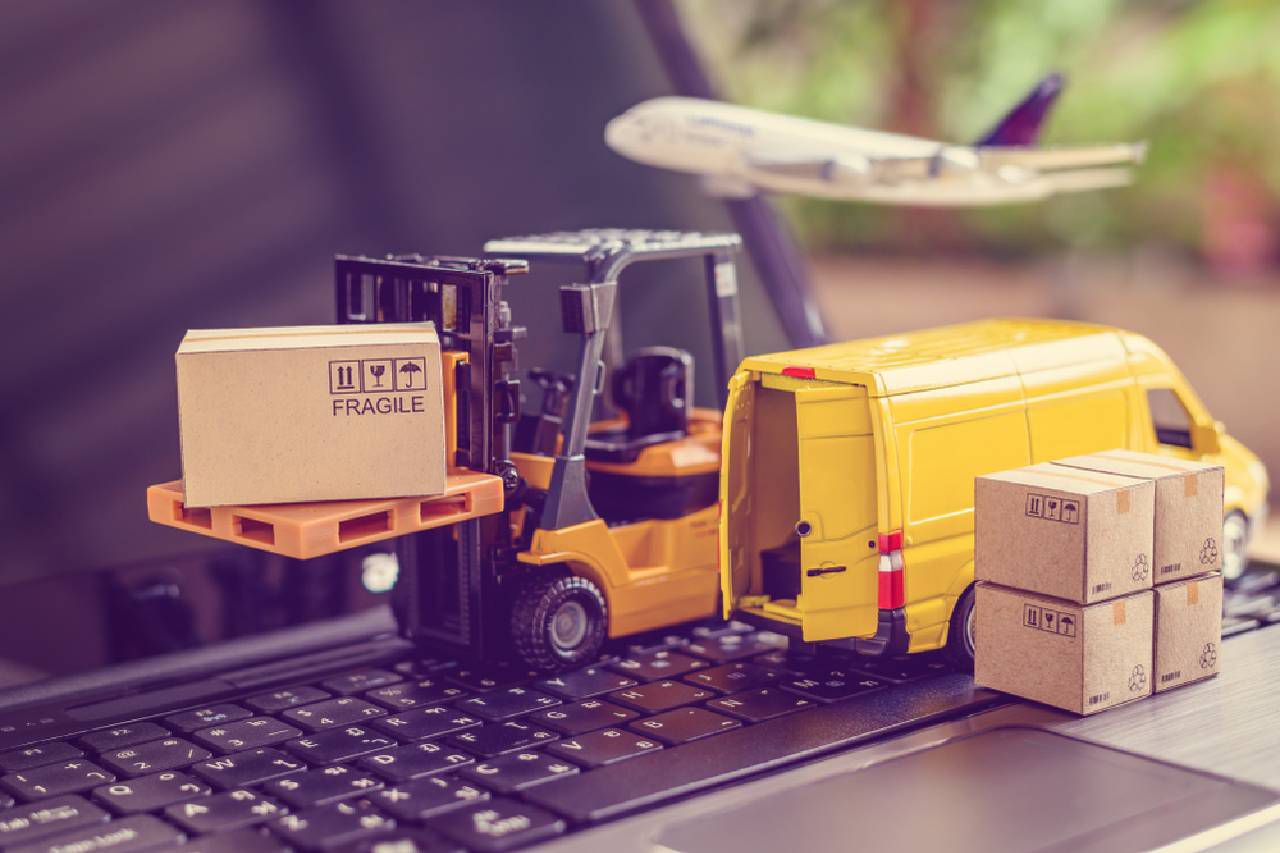 Shipment management – This is the major part of any distribution or manufacturing industry because they need to focus more on the dispatching and delivery activities. This software handles the fleet's workflow, orders/deliveries, and expenses while reducing labor, time, and costs and in the end increases income. Our software allows distributors to manage delivery scheduling and dispatch to make dispatching operations more efficient. To get your job done in time, a fleet management system increases schedule productivity.
As we know that rates and quotes are a part of a shipment, our fleet management system helps dealers to gather carrier rates and quotes. Another key benefit of using fleet management is it facilitates cargo optimization that allows you to make the most effective use of cargo space as well as assists in improved resource utilization. Make your shipment process more efficient by integrating odometers to your system, tracking vehicles with GPS integration, and managing fuel.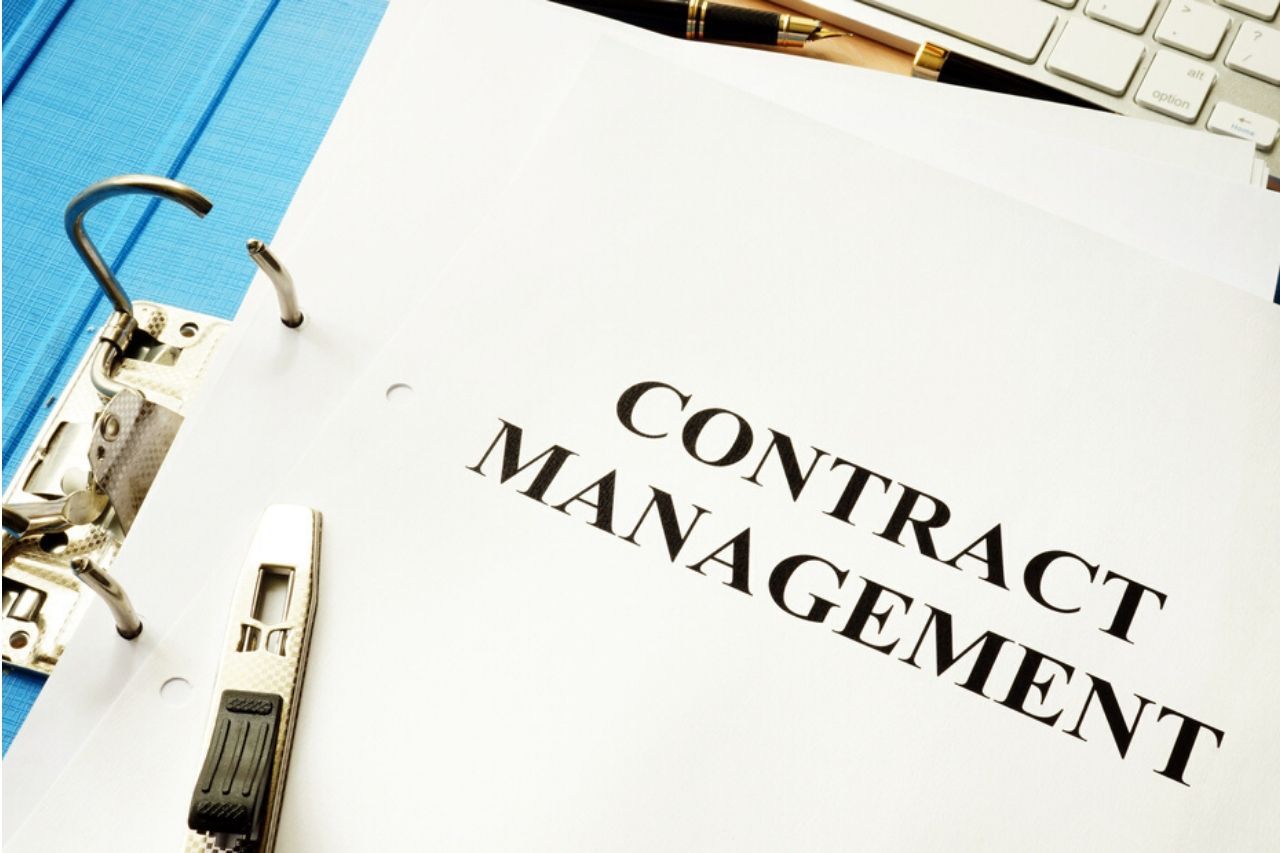 Manage vehicle's contracts – Simply add vehicles to your fleet by using fleet management module. Furthermore, the important feature of contract management enables you to manage contracts for vehicles and set a reminder when a contract reaches its expiration date. Also, keep the record of odometer values for all vehicles that shows you all costs associated with a vehicle.
Furthermore, you can easily create and modify a vehicle by using the Fleet menu and then go to the vehicle section and select the vehicle model from the Model section. Also, you need to define the license number in the License Plate section. In our system, the contract button defines the complete list of the contract associated with the vehicle similarly as the cost button shows the list of the vehicle-related cost. This fleet management software helps you to define the vehicle-related service list. Seamlessly manage all your vehicles and vehicle's contracts as well as services. Keep track of each vehicle and all the costs associated with the vehicles.
Another key point, by using our fleet software you can create or modify a vehicle's contract. We have the Fleet menu that covers the contract modification and creation functionalities, now you can go to the menu and then further click on vehicle and then go to the vehicle contract section. Usually, in the open-source software, there are three types of contract management Leasing, Omnium, and Repairing for the vehicle. You can manage leasing and other contracts as well. Monitor all of your vehicle's contracts and get an alert or a warning email when contracts are about to expire. System will notify you whenever there is a need for renewal of the contract or you need to end the contract, in either case, you will get notified on-time.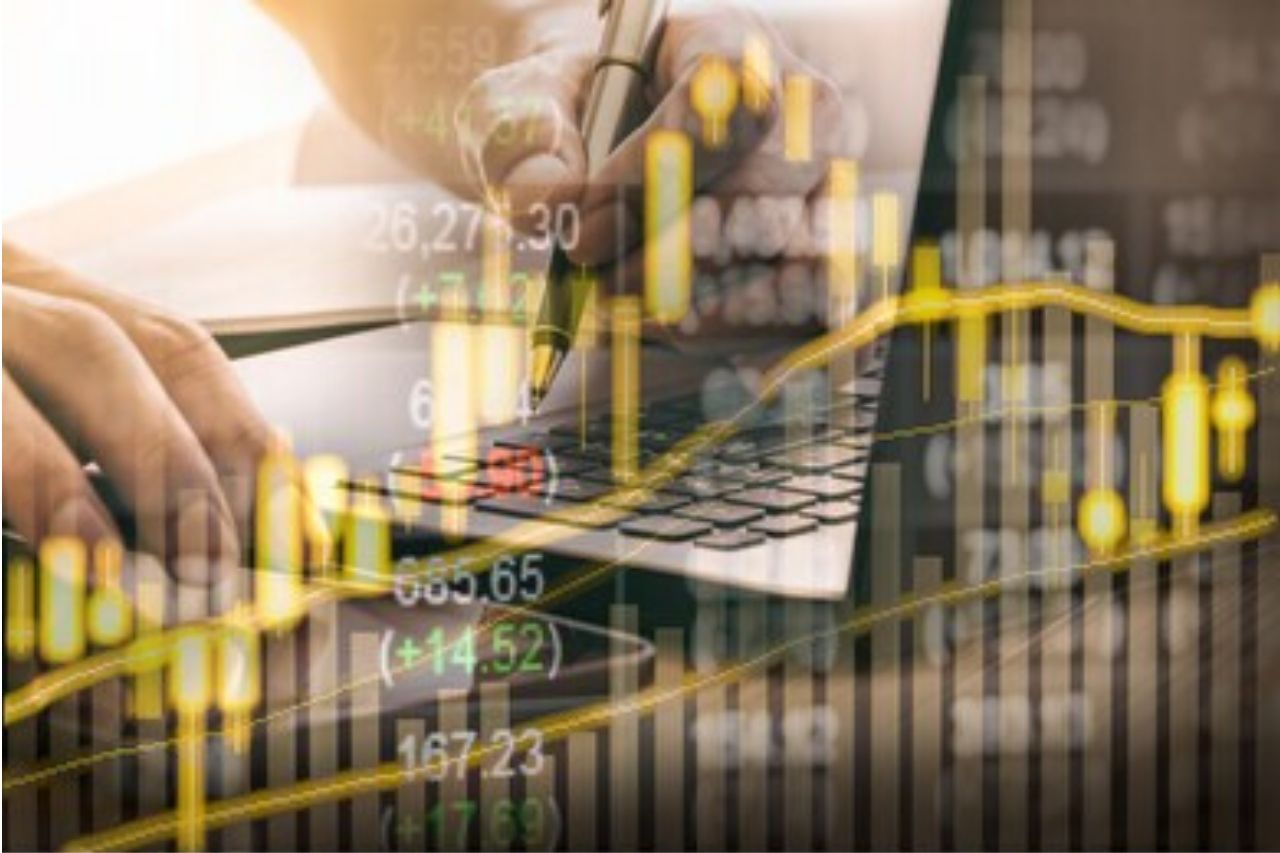 Monitor all costs at once – You can easily identify and trace all the expenses of each fleet vehicle that your company has spent. Using fleet management systems get the record of every expense such as recurring costs of your contracts (leasing and services contracts). All your recurring costs will automatically add to your accounting. Also, keep the record of other costs such as fuel and repairs and it will automatically be added to your report. By using the report tool you can compare different types of costs which may include and that gives you clear insights about the effective return on investment (ROI) of each vehicle. Ultimately, it will really help you to improve your fleet investments. Our fleet management for kitchen equipment suppliers will surely help you to cut down extra costs and eliminate the time-consuming efforts.